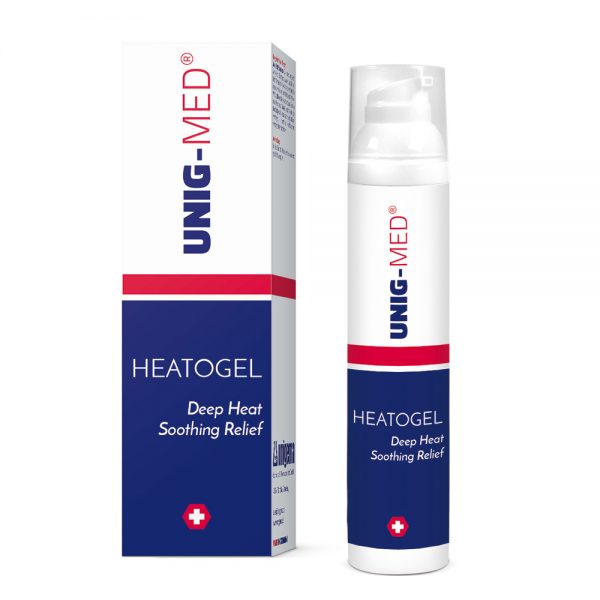 100 ml | for stiff necks and muscle pain
Unig-Med® Heatogel is a combination of Cayenne and Essential Oils.
Unig-Med® Heatogel is specially developed for the temporary relief of muscular aches and pains including arthritis, lumbago, rheumatism, back ache and bruises.
Warning: Avoid contact with eyes, mouth, genitalia! Wash your hands after applying! Keep out of reach of children!
Directions for use: Gently massage into aching muscles and joints three to four times a day. Penetrates quickly and provides fast relief from muscular aches and pains.
Skin compatibility dermatologically tested