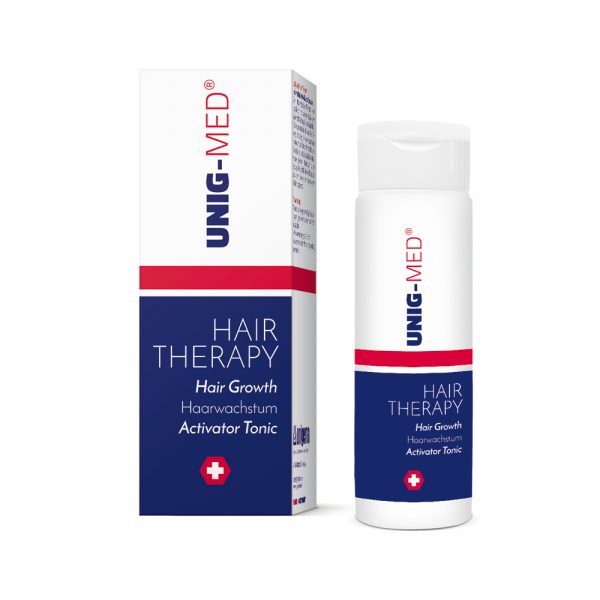 Unig-Med® Hair Growth Activator Tonic
150 ml | Reactivates hair follicle stem
Unig-Med® Hair Growth Activator Tonic reactivates hair follicle stem cells for an astonishing hair growth. The innovative active ingredient Redensyl® targets the hair follicle stem cells to reactivate their division and stimulate their initiation of the anagen phase.
Redensyl® acts on stem cells and HFDPc to reactivate hair growth.
Redensyl® increases the Ratio Density of Anagen/ Density of Telogen.
Redensyl® is the only hair care cosmetic active ingredient based on regenerative medical research.
Application: Apply in the evening directly on the entire scalp, massage in well and do not rinse out. Use per application: about 3 – 5 ml.
Application period: at least three months
Skin compatibility dermatologically tested