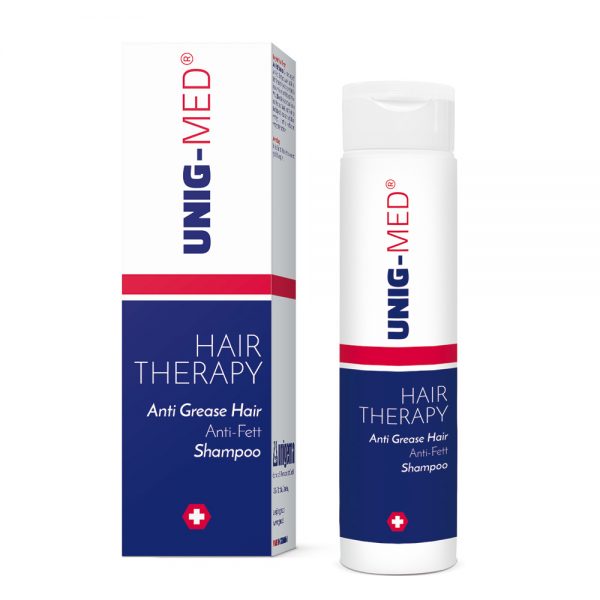 Unig-Med® Anti Grease Shampoo
200 ml | for mild to very oily hair
The new Unig-Med® Anti Grease Shampoo was specially developed for mild to very oily hair. The innovative formula with Unitrienol T-27 is a complex of active ingredients consisting of (Farnesol and Panthenol Derivative), Aloe Vera and Lemon Balm Extracts that makes your hair feel soft, normalizes the balances in oily skin, improves skin moisture retention and is
gentle to the scalp.
Application: Massage onto wet hair and rinse well.
Skin compatibility dermatologically tested