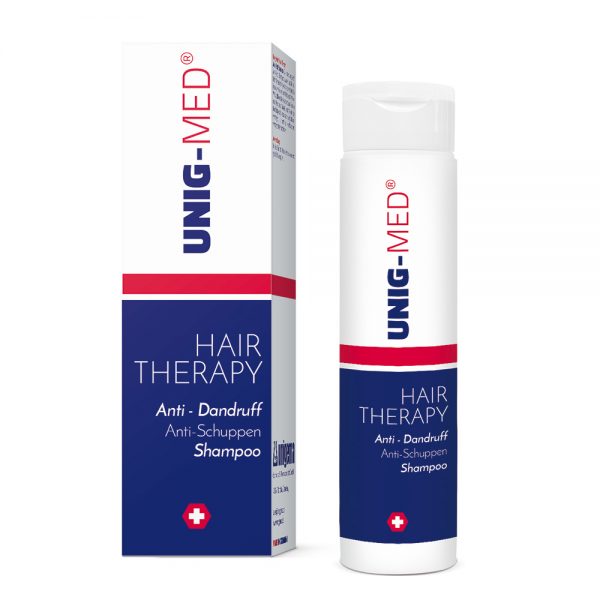 Unig-Med® Anti Dandruff Shampoo
200 ml | Combats dandruff and itching
Unig-Med® Anti Dandruff Shampoo with its innovative active ingredient of evergreen "Juazeiro" reduces irritation of the scalp in a natural way by preventing dandruff formation and restoring the natural balance of the scalp. The mild formula relieves itching*, relaxes the scalp and soothes the skin.
(* Itching caused by dandruff)
Application: Massage onto wet hair and rinse well.
Skin compatibility dermatologically tested